This four-week course will incorporate both the two-week Foundation Certificate Course and the two-week Creative Course.
Course Dates:
07/01/19 – 01/02/2019 (4 Spaces Left)
18/03/19 – 12/05/2019 (8 Spaces Left)
16/09/19 – 11/10/2019 (8 Spaces Left)
5 Places left
Compare
Product Description
Overview:
This four-week course will incorporate both the one-week Foundation Certificate Course and the two-week Creative Course Plus one week Hair Diploma Course.
Suitable for:
Beginners; freelance bridal artists, retail, beauty salons, hair salons, cosmetic counter companies, photographic makeover studios
Course outline:
Foundation
Tools of the trade & product knowledge
Cleansing procedures
Hygiene and safety
Skin analysis, face shapes and skin tones.
Colour-correcting and concealing
Warming and cooling colours (the colour wheel)
Correct application and choice of foundation
Highlighting, shading plus the use of blushers
Achieving perfect lips
Application and blending of eye make-up
Application of eyeliners (liquid, cake, crayon and kohl)
Eyebrow shaping
The application of false eyelashes both individual & strip
Client consultation techniques
Building your make-up kit
This part covers Both Day and Evening looks plus Western Bridal
Creative
Catwalk/Creative
Photographic
Studio Photo Shoot
Sixties
Glamour
Aqua colour
The use of creams and textures
Course outline for Hair:
Hygiene and Safety
Structure of the hair
Use of equipment
Product training
Plaits – Three Strand and Fish Tail (Catwalk looks)
Sectioning
Basic Blow Drying techniques
Advanced Blow Drying to create root lift and curl
Roller set and Root movement theory
Pin and Rag curl sets
Editorial Pony Tails
Tonging / electrical curling, and different methods
Finishing of hair plus texturing
Twisting and pinning hair
Up-styling
Dressing of long hair – Chignon, French Pleat, Classic bun
Back combing/brushing
Correct use of hair pins
Finger Waves (Vintage techniques)
Victory Rolls
Qualifications
IMA FOUNDATION QUALIFICATION & ISHM CREATIVE QUALIFICATION
The IMA is an independent awarding body who set standards for make-up education which is recognised by the industry throughout most of the world and by leading fashion cosmetic companies.
This internationally recognised qualification is not an in house schools attendance certificate instead it is a completely independent from the school and is offered in many schools throughout the world from Spain to Dubai and the UK to Moscow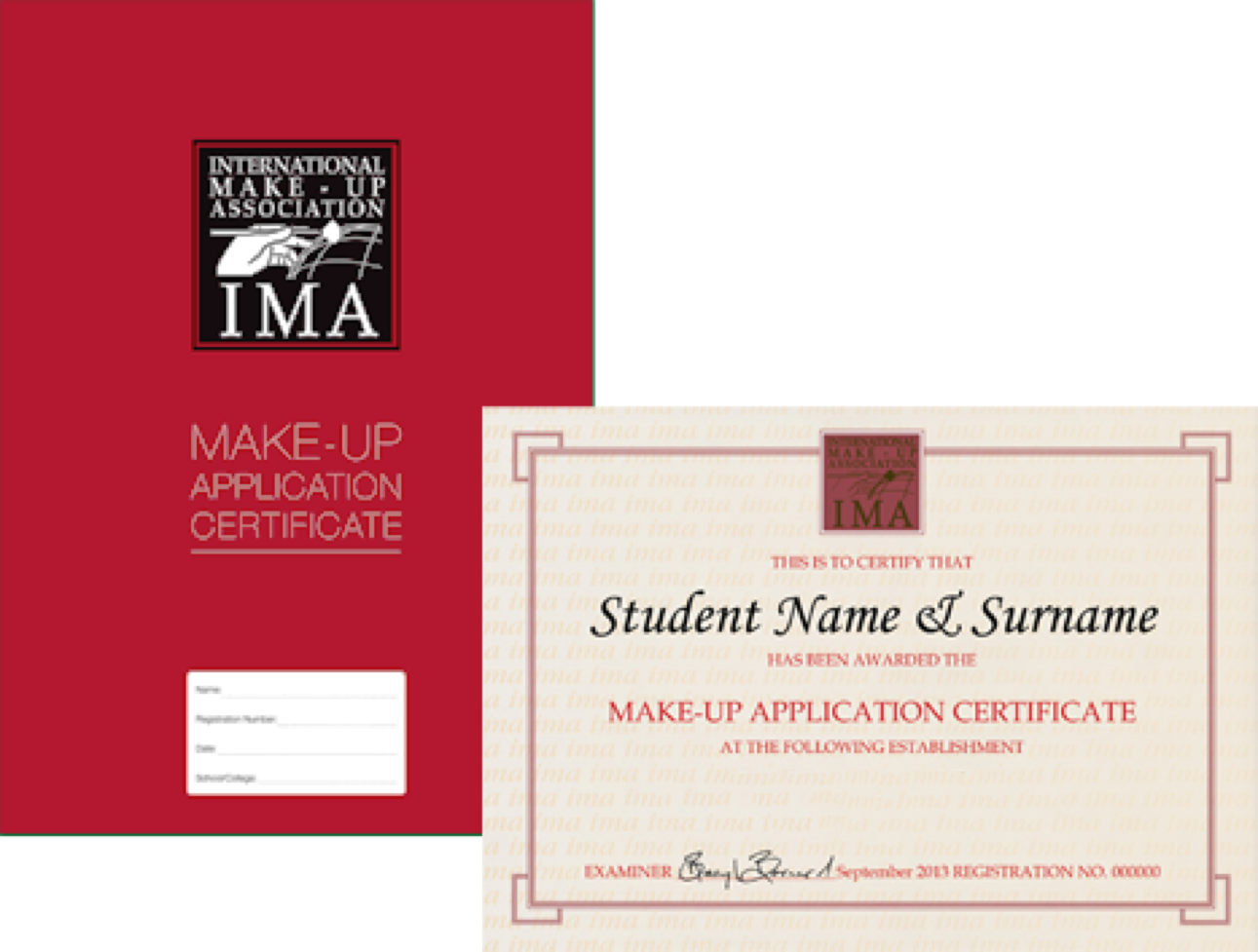 Tools required:
Make-up brushes and brush cleaner
Digital camera
Assessment:
Portfolio
In-house theory test
Two practical external examinations assessed by an IMA examiner
Time:
30 hours per week over 4 weeks
Monday to Friday 10am to 5pm
Location:
ISHM studio, Leicester
Price:
£2000
Payment:
Paypal, BACS or debit or credit card
25% deposit fee is required upfront, remaining balance to be settled 14 days prior to start of course